By randy88fj62
Jun 25, 2012

Completed Dana Couloir on Saturday, June 25th 2012 in 12 hours car to car with lots of breaks. The weather was clear, cold, and windy. Luckily there was no wind when we were on the couloir. We started from Tioga Lake around 5:30am and made it to the couloir by 9:30. The couloir took us 2 hours to complete. It was my first time unroped so I was climbing with two ice tools. My friend and his wife were more experienced and were able to go up with just a full size ice axe and crampons.

Dana Couloir was comprised of hard packed snow with intermittent small patches of ice about 1/2'" below the snow cover. If you were trying hard to find and stay on ice you would be on it for about 1/4 of the climb. Since I was new I preferred the hard packed snow because it was easier to progress.

For the lower part of the couloir I had my quark finger grips adjusted half way up the shaft. Towards the end of the couloir the snow got harder and I moved my grips back down for full swing.

Here are three pictures to help gauge the conditions for yourself.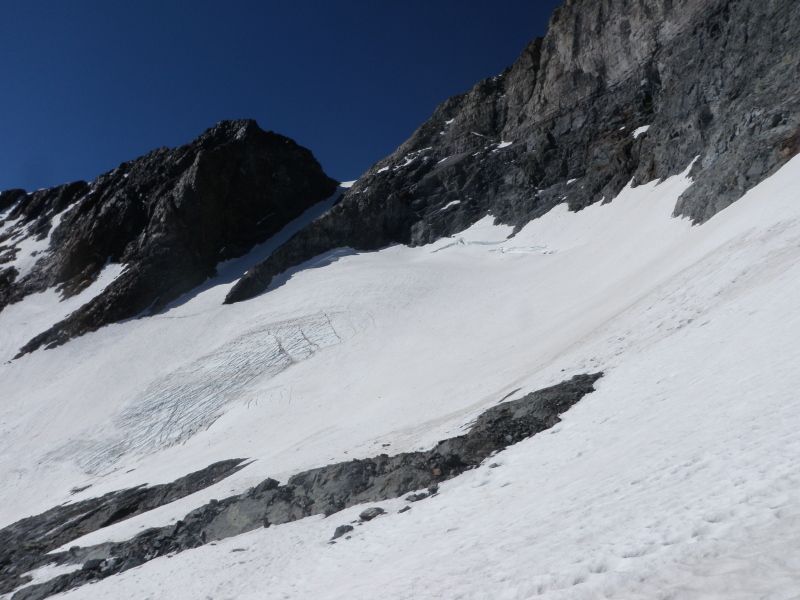 FLAG